Welcome to Zener Brainstorming
---

---









---
---


---
This is the personal web site of Carlos Peris where you can see my productions: professional and freeware games, technical demos and tools. You can also read news about mobile & wireless devices, demoscene, amiga, games, emulators and programming. I'm currently Technical Manager at Digital Chocolate Barcelona. If you wish to contact me use the following link.
Expand All News

Digital Chocolate heads to iPhone
01/01/2009

Two Dchoc games have already hit the AppStore: Chocolate Shop Frenzy and Crazy Penguin Catapult. Both of them have a free version to get a taste of what awaits us in the full game. Digital Chocolate's flagship game, Tower Bloxx, will arrive soon.

More info here: http://www.digitalchocolate.com/iphone/
Digital Legends's new games
04/11/2008

Digital Legends released Kroll few weeks ago for the Apple iPhone. Kroll is a God of War like game full of action and adventure.
The last release of the Barcelona based company is One for the Nokia N-Gage platform. One is a remake of the one for the N-Gage console, a beat'em up with impressive 3D graphics.

More info here: http://www.digital-legends.com/
BCNPlay, Video Games Summer School in Barcelona
27/06/2008

An opportunity to gain quality knowledge both for amateurs in search of job opportunities and professionals in need of recycling. The courses are: Shaders Programming Course, Course in Creative game Design, Introduction to programming for Xbox360 with XNA, Advanced programming for Xbox360 with XNA, Development of video games for mobiles, Video game Character Design, Advanced Video game Character Design

More info here: http://www.bcnplay.org/
Digital Chocolate moves to Web and PC
01/06/2008

You can now buy Pyramid Bloxx, Diamond Islands, Rollercoaster Rush and WordKing Spelltris for $9.99 and play them on your computer, complete with beefed-up graphics and sound.

More info here: http://www.digitalchocolate.com
Pandora, the new portable gamingcomputer
26/04/2008

ARM® Cortex(TM)-A8 600Mhz+ CPU running Linux
430-MHz TMS320C64x+(TM) DSP Core
PowerVR SGX OpenGL 2.0 ES compliant 3D hardware
800x480 4.3 16.7 million colours touchscreen LCD
Around 10+ Hours battery life
Around £199 (inc VAT), $330, Euro212 (Ex.VAT).

More info here: http://www.openpandora.org/
International Mobile Gaming Awards 2007
07/03/2008

Best Casual Game - Treasure Arm by Tequila Mobile
Best IP-based Game - Furby Island by LemonQuest
Excellence in 3D - One by Digital Legends
Excellence in Gameplay - Dirk Dagger and the Fallen Idol by Jadestone
Operators' Choice Award - Metal Gear Solid Mobile by Ideaworks3D
People's Choice Award - WRC 3D by Firemint
Grand Prix - Metal Gear Solid Mobile by Ideaworks 3D
Nokia strikes back with N-gage games service
29/08/2007

New n-gage is not a hardware device, it's a software platform for all N-Series phones. It will offer some try & buy features like the ones used in the Xbox Live Arcace. The first compatible models are Nokia N73, N81, N93, N93i and N95.

More info here: http://www.n-gage.com/community/press_08 2907c.html
Digital Chocolate has bought Microjocs Mobile
14/08/2007

Microjocs now is the second studio of the San Mateo based company. Dchoc CEO Trip Hawkins said: 'Digital Chocolate now ranks as one of the largest independent, pureplay mobile game publishers with more than 300 employees worldwide. We will continue to build on our development operation and effectively leverage our technology investments to deliver high-quality, original games for our customers on a global scale.'

More info here: http://wireless.ign.com/articles/812/812 659p1.html
Say hello to iPhone
29/06/2007

The new Apple gadget, which combines the functions of a cell phone, iPod and wireless Web browser, is going on sale in the United States today. There are 4GB and 8GB models with prices starting at 499$. Let's see if there are enough game developers interested in making the iPhone a great gaming machine.

More info here: http://www.apple.com/
Mobile 3GSM World Congress 2007 begins
11/02/2007

From February 12th to 15th CEOs from the leading global companies in the mobile and related industries will speak in five keynote sessions spread across the three days of the conference. Again Barcelona is the scenario for the most important congress in mobile world.

More info here: http://3gsmworldcongress.com/
The Mobile Developer's Manifesto
18/11/2006

1. Mobile Games must be 'mobile'.
2. Mobile Games must be 'games'.
3. Mobile Games must not require more than two thumbs per player.
4. Mobile Games must not 'reproduce the console experience – in the palm of your hand!!'
5. Mobile Games developers must not use 'low res, crap processor' as a crutch.
6. Mobile Games developers must not rely on constant network connectivity.
7. Mobile Games developers must use the unique features of the platform to enhance gameplay.
8. Mobile carriers, OS producers, and hardware manufacturers must allow us to use what we've got.

More info here: http://www.gamasutra.com/php-bin/news_in dex.php?story=11665
3GSM World Congress 2007. 12-15 February
13/11/2006

The world's leading mobile technology event will take place in February from 12th to 15th. Last year's edition attracted over 50,000 people in Barcelona. It will bring together the eminent leaders and personalities from mobile operators and equipment vendors, as well as those from the Internet and the world of entertainment.

More info here: http://3gsmworldcongress.com
IMGAwards 2006: IMGA has published the list of the 25 nominees
02/11/2006

The International Mobile Gaming Awards (IMGA) is a yearly contest for the most innovative and creative mobile games in the world. 3 of the games are spanish:
- Dance Star (Lanetro Zed): Innovation.
- Wireless West (Zinkia): Innovation, Experience, Connectivity
- Drakulin (RTZ Interactive): Innovation, Experience, Connectivity, 3D

More info here: http://www.imgawards.com
Gameloft launches pc version of their mobile games
17/09/2006

Gameloft is making a pc version of some of their mobile hits. It seems they aren't fast J2SE ports, but fresh new pc development (or pocketpc port). Only three at the moment.

More info here: http://www.gameloft.com/pc-games/?clid=5
10 things you did not know about Nokia
30/08/2006

A link to a list of 10 things you probably never knew about Nokia, the worlds largest mobile phone manufacturer, and the largest Finnish company.
The ringtone 'Nokia tune' is actually based on a 19th century guitar work named 'Gran Vals' by Spanish musician Francisco Tárrega. The Nokia Tune was originally named 'Grande Valse' on Nokia phones but was changed to 'Nokia Tune' around 1998[...]'

More info here: http://www.newlaunches.com/archives/10_t hings_you_did_not_know_about_nokia.php
The Postmortem of Sumea(Digital Chocolate)'s Tower Bloxx
01/08/2006

Tower Bloxx is an incledibly addictive game developed by the veteran finnish studio Sumea (now added to Digital Chocolate). The postmortem of this game can be found on Gamasutra, as it's a very interesting read for mobile developers (me for example :)). It's pleasant to see a non license game. Tower Bloxx is original and fun to play

More info here: http://www.gamasutra.com/features/200607 07/ranki_01.shtml
LocoRoco, the new PSP hit, a flash like game
24/07/2006

A simple colourful 2D game, full of nice smiling creatures. With your blob you must eat the red plants as you go to the exit of the level. Each plant adds another blob to the collective, which can be splitted into several blobs to get trought obstacles.
The developer Tsutomo Kouno admitted that he had toyed with the idea of using 3D visuals, but ultimately changed his mind. The reason: he wanted the game to smile at the player.
Free demo at LocoRoco website!

More info here: http://www.locoroco.com
Orcs&Elves, the new turn based game from John Carmack
03/05/2006

Orcs & Elves will be set in a fantastic medieval world, and is inspired in John Carmack's first computer adventure games. He seems very happy with the final results of the game: 'I am really looking forward to the response to Orcs&Elves, because I think it is one of the best product evolutions I have been involved in.'
The game is being developed by id Software and Fountainhead Entertainment.

More info here: http://www.armadilloaerospace.com/n.x/jo hnc/Recent%20Updates
M-Play: First Mobile Gaming Controller
25/04/2006

For 49$ you can have attach a gamepad on your mobile handset. M-PLAY features many improvements on existing controllers currently on the market, but its biggest advantage is the universally compatible technology that enables usage with most cell phone models.

More info here: http://www.mobilechaos.net/nfmplay.asp
Free mobile Sudoku from Greenstreet software
02/04/2006

Mobile Su Doku Classic is downloadable completely free from www.m-sudoku.com/sudoku.jar by typing this into the mobile phone.

It will work on most modern mobiles with a WAP/Java enabled colour screen, including most popular models from Motorola, Samsung, Sony, Nokia and many others.
The Mobies: Wireless Gaming Awards
28/03/2006

The Mobies are the industry's only awards recognizing excellence in mobile entertainment innovation, design, and technical achievement.

Winners will be announced at the 2005 Mobie Award Show to be held at CTIA WIRELESS 2006.

More info here: http://www.gamespot.com/2006/mobies/
Interview with the Ancient Empires II (Glu mobile) Team
22/03/2006

An interesting interview of Mobile Game Faqs. On asking about Ancient Empires AI the developers answered: 'I have had some comments from people here that the AI plays just like I do, which is a nice compliment! When balancing the AI you will normally end up having it make decisions similar to those you would will make as a player. However, it's important to make sure that AI decisions don't always follow the same path. Trying to make the AI as context sensitive as [...] making sure that units will actually try to accomplish the goals set for them in a level.'

More info here: http://www.mobilegamefaqs.com/newsstory. php?id=182
Nokia: The Next Generation of Mobile Gaming
21/03/2006

'The mobile games industry isn't about dumping console games onto handsets' Nokia explained, adding that some of the most successful developers are using the unique properties of phones to create experiences that are impossible anywhere else. But on top of new gameplay, the entire platform needs to evolve. We need ease of searching, access, purchase, playability/value, sharing (multiplayer), and managing content, according to Nokia, and they hope to be the ones to achieve this.

More info here: http://www.gamasutra.com/features/200603 20/sheffield_01.shtml
Mitch Lasky: The Future of Mobile Gaming and its Enemies
21/03/2006

Lasky gave out a list of the enemies that we all must rise up against for the mobile game market to grow. What these basically boil down to are the carriers; he cites a 'lack of competitive messages on the carrier level' for the stagnation of content delivery. The problems involve an antiquated downloading process and an overload of what Lasky describes as 'bad games'.

More info here: http://www.gamasutra.com/features/200603 20/cifaldi_01.html
3GSM World Congress in Barcelona
13/02/2006

This year, the world's premier mobile event is making 3GSM World Congress history with record breaking pre-registrations. 962 companies have signed up as exhibitors, showcasing their last mobile products, services and solutions - a massive 40% increase from last year! 50,000 visitors are also expected in Barcelona.

More info here: http://www.3gsmworldcongress.com/
Commodore Combo: Commodore returns as a handheld
14/01/2006

Commodore Combo is a portable GPS/NAV/MP3/MP4/CE handheld device based on a Windows CE platform, and contains a 20GB internal hard drive for storing media. Some of that media apparently includes games; the Combo will ship with 5 game titles pre-loaded, and 90 more available for download

More info here: http://www.theinquirer.net/?article=2876 2
Square-Enix goes mobile: Final Fantasy VII Snowboarding
20/11/2005

We can take again the role of Cloud in a 3D mobile. But not in a RPG game but a snowboarding game.
Another remarkable Square 3D game is Musashi Mobile Samurai which has an interesting website.

More info here: http://www.sqexm.com/games.php?id=3&navi d=2
Mobile Games 2005
18/10/2005

'C5's Mobile Games 2005 will unite operators, games developers and publishers, handset manufacturers and application and software providers in a highly interactive environment to explore the latest technologies and business models. Join us at Mobile Games 2005 to meet the industry's giants and innovators.'

Thursday, October 20, 2005 to Friday, October 21, 2005 Crowne Plaza Madrid City Centre, Madrid, Spain

More info here: https://www.c5-online.com/dynamic/page82 7.aspx
GP2X: the alternative handheld
10/10/2005

The GP32 successor has a Linux operating system. It can run emulators, play DivX, and even it can play Quake. It will be very easily to develop on GP2X and the SDK is totally free. It's powered by two 200Mhz CPU's with 64MB of RAM. And it's also cheaper than other handhelds around here...

More info here: http://www.gbax.com/indexgp2x.html
Sony PSP 2.0 Hacked!
03/10/2005

| | | |
| --- | --- | --- |
| | | Sony's PlayStation Portable 2.0 firmware has now been exploited and the proof of concept has been released. Now it's just a matter of time before homebrew for the 2.0 starts appearing. These are good news for PSP scene! |

HIGHLIGHTS
Some games I worked on
Full list here
---
2009
---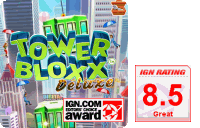 ---
2008
---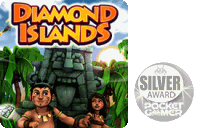 ---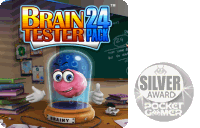 ---
2007
---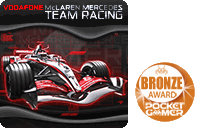 ---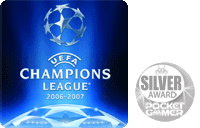 ---
---
2006
---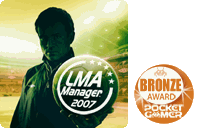 ---

---
2005
---

---

---
2004
---

---